Camera Tripod Tips For Best Filmmaking And 10 Gimbel Moves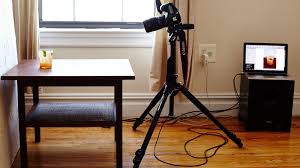 Deprecated
: The PSR-0 `Requests_...` class names in the Requests library are deprecated. Switch to the PSR-4 `WpOrg\Requests\...` class names at your earliest convenience. in
/home/u653698257/domains/electroitem.com/public_html/wp-includes/class-requests.php
on line
24
The camera tripod is one every of the foremost basic and essential stabilization tools for filmmaking. And chances are you probably have one but have only been using it in its intended way which really can be kind of boring. So I am gonna tell you seven Camera Tripod tips and 10 Gimbel moves.
Camera Tripod Tips
The rubber band. When you have big muscles, it can be difficult to make small precise movements that would come easily to people with smaller muscles. So if you get a rubber band and put it around the handle. You can get smooth consistent movements from start to finish while panning your camera. And typically it's the starting and stopping of the movement that can be choppy. But a rubber band fixes that for more buttery smooth moves.
The gravity tilt. This is simply a process of balancing your camera and adjusting the tilt friction to allow gravity to give you a consistent tilting shot. And you can even use that rubber band to give you a smooth stop to the movement. These consistent tilting shots by hand can be difficult. And this will allow you to get a smooth movement throughout the shot.
The dolly. To do this shot you simply collapse one of your camera tripod legs and lean the camera tripod forward on two legs while tilting the camera up to keep the subject in the same relative area to mimic a dolly forward. It's not exactly like a dolly since the camera is moving lower. But it's an easy way to add some forward movement. But make sure to have something against the tripod legs so that the tripod doesn't slide backward on you while tilting.
The slider. For this just get a chair with rolling feet, and put your camera tripod on it. And start rolling while trying to keep your speed as consistent as possible. This will add a cool perspective to your shot and allow you to move further than you'd be able to with a small slider. And if you don't have a rolling chair to do this. You can always throw a blanket on the ground and pull it across the floor at a consistent speed to get the same effect.
The shoulder rig. For this technique, you simply put two of the tripod legs on your shoulders and adjust the third leg so that it's firmly against your waist. Then rotate the tripod head 90 degrees, and you now have a setup where you have the freedom to easily follow your subject without the shakiness of a handheld shot. And another technique is to collapse all the tripod legs together and put them on your shoulder. I like this way more because it allows for even more freedom of movement, and it works a lot better for following your subject because you won't get the bounces from the camera tripod leg against your waist. Though you want to be aware of the tripod legs over your shoulder and be careful where you walk!
The Steadicam. For this, extend the center column of your camera tripod. If equipped and extend the legs as far horizontally as you can to make the rig more stable. But be aware of how the camera can tilt initially when starting movements while using this technique. And with a bit of practice, you can get some really good stable moving shots that look like you used a Steadicam or a gimbal. And another option is to turn the rig over to allow you to do the same thing with a lower-angle shot. You can hold the center column or even the legs to control the movement. But be aware that your shot will be upside down so you'll have to flip it 180 degrees in post.
The monopod. For this last technique and camera tripod tips, you simply collapse all the legs together and then extend one to use it as a monopod. However, if your camera rig is too heavy then your flip locks may not be able to hold the weight. It will cause the monopod to slide down on that single leg. But this is a great technique when shooting any kind of live event where you don't have a lot of time to continually adjust all the legs of your camera tripod to get multiple angles for your shots. This way you can make quick adjustments and frame for different shots without missing any of the action.
Gimbel Moves
We're merely getting to follow our subject from behind, keeping associate degree equal distance from them in the least times. This is often a good shot for showing off your location, keeping your subject within the center of the frame, and perpetually keeping your movement swish and consistent. Additionally experiment together with your angles, distance, and distance from your subject. Here is the same shot from a lower angle, a wider distance, and from any away.
identical move this one solely now we're following our subject from the front and walking backward another classic. This one employed in several Hollywood films may be a good way of building your subject. And may facilitate adding production price to your footage. Again, experiment together with your focal lengths. And select the one that works best for you and also the story that you're making an attempt to inform.
The scanty reveal is comparable to the reverse: we're getting to track our camera backward so have our subject step into the frame. Minor choreography is involved in this one however still nice and straightforward. This is often a good thanks to blowing their own horns on your location so introduce your subject.
The mini jib reveals once more we're getting to track backward for this one solely. Now we're getting to begin on our subject's feet so slowly carry our camera. This is often a good shot for revealing your subject. Framing helps the USA establish our character. The boots ripped jeans tattoos all of this info help the USA get a more robust understanding of the United Nations agency our character is.
The aspect track appearance is simple on this one. However, maybe a touch difficult to execute note that I'm walking forwards however my camera is facing to the proper bonus tip. Don't be a crab. A standard mistake once 1st beginning is walking sideways rather than forwards similar to a crab. Not solely will this look ridiculous however your shot can look awful don't be a crab walking forwards? Whenever potential and frame your shot by turning your camera to either the left. Or the proper this creates abundant|a means|a far} sander shot and permits you to film your subject in an exceedingly much easier way.
The chest transition obtaining a touch bit a lot of inventive currently. We're getting to want 2 shots to tug this one-off shot darling barge towards your subject so stop directly within the middle of their chest the aim. Here is to finish your shot on a black frame.
In our shot on a black frame, place your camera nice and shut to your subject's back. Currently, let's edit these 2 clips along victimization nothing however a straightforward cut. This couldn't be easier. And it's transitions like this that facilitate creating your footage to stand out and keep your audience engaged.
The soft-focus reveal we're getting to shoot this one in reverse by framing your subject. And lockup your concentrate on their face, holding your shot for simply a number of seconds. So propulsion back till you have got a good shot of your subject. We're then getting to reverse this shot in order that the camera pushes forwards in soft focus. So reveals our subject as we have a tendency to meet up with. A good means of adding a small amount a lot of intrigue to a personality reveal and making certain that you just hit your focus every single time.
Track your subject from the aspect and use one thing within the foreground to wipe past the camera. I'm getting to use this tree to urge your camera nice. And shut your foreground and check that it fills the complete of your frame. Let's see that once more associate degree hold it there this is often what we're trying for: an unidentified bleary mess or motion blur.
For our second shot on associate degree unidentified bleary mess. I'm getting to use another tree. Try and match the speed of my 1st shot as this can produce a way a lot of seamless transition. Currently, let's edit these 2 clips along victimization nothing however a straightforward cut associate degree similar to that we've created an in-camera transition. That may be created terribly quickly victimization of any piece of writing software system.
In the orbit, we're getting to walk around our subjects in a circle keeping associate degrees equal distance from them in the least time. I like to recommend shooting this on nice solid even ground. And making an attempt to stay your subject within the center of the frame. This is often another camera move employed in several Hollywood films. Director Michael Bay loves this one experiment together with your angels. And distance the broader your shot a lot of the atmosphere. You may additionally angle your camera up slightly and you may get away with a lot of dramatic looks.
The faux drone shot is one of my favorite gimbal shots. This one gets nice and shut to your subject. Shoot wide and pull back whereas slowly lifting your gimbal as high because it can go. Shoot this at a location with an associate degree epic read and similar to that you've shot what sounds like a drone shot. Positive you don't get the peak of a drone with this. However, it replicates that swish elevated camera movement typically related to drones. Excellent as an associate degree ending shot to your sequence or film and nice for showing off your location.
So, i believe you fully comprehend the camera tripod tips. The tripod is one of the foremost basic and essential stabilization tools for filmmaking.
If you want to buy a high-quality budget-friendly camera and camera tripod with tips. So click on these links. And I hope you that you will understand, Camera Tripod tips for best filmmaking.